Ahh, the holidays. A time for family gatherings, hot cups of cocoa, and of course, a heaping helping of giving. Drivers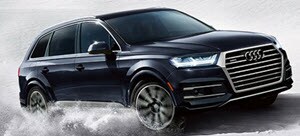 here in the Toms River, Lakewood, and Brick areas tend to be extra generous. So, we thought you might like a little something in return.
A brand-new Audi is a bit too big to fit under the tree, but it still makes a perfect gift. And with the Season of Audi Sales Event here at Audi Toms River, getting your hands on one is a whole lot easier than you think.
'Tis the Season of Audi-All About Great Deals!
As the year draws to a close, you're probably going to start looking ahead. Which means that you may start looking at new-year Audi models.
The Season of Audi Sales Event, running from the beginning of November all the way through January 2nd, 2018, is the perfect opportunity to upgrade to a brand-new Audi model. By doing so, you'll have access to some exclusive discounts:
A new lease payment $77 less than your current one1
Up to $3,852 towards your new Audi2
A 4-year/50,000-mile limited warranty3
The best part is, if you seize this deal before November 30th, you'll even be eligible for a first month's payment waiver.4 That way, you can put a bit more cash towards holiday gifts for your loved ones!
A 2018 Audi is Comin' to Town
The Season of Audi Sales Event deals apply to several select 2018 models, including the A4, A5, A6, Q3, and Q5. Each of these models has received a little redesign and some great enhancements to ensure that they look and perform better than ever before. In your new model, you'll have:
A sense of luxury. Powered leather seating, a slide and tilt moonroof, and a streamlined instrument cluster-what more could you want?
Added safety. With the smart Audi pre sense® suite and numerous structural and technological protections, you can rest assured the whole family will be safe.
Cutting-edge technology. From MMI® infotainment to safety and performance features, every inch of your 2018 Audi model is enhanced by technology.
Test Drive a 2018 Audi
With so many 2018 models to choose from during the Season of Audi Sales Event, how will you know which is right for you? Talking to one of our sales consultants can certainly help, but we think that a test drive is a real clincher.
If you'd like to take one of these excellent cars for a spin, just get in touch with the team. Contact us online or over the phone today to schedule your test drive.
Learn More About the Season of Audi Sales Event
Are you ready to upgrade to a 2018 Audi model? The Season of Audi Sales Event is the perfect opportunity to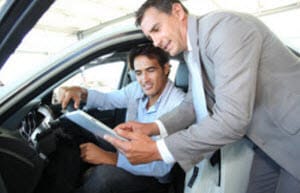 take the next step. Toms River, Lakewood, and Brick drivers can learn more by contacting the Audi Toms River team. Get in touch today for more information.
1 Closed-End Lease. Available only to qualified customers with a Tier 1 FICO® Score of 740+ through Audi Financial Services at your local Audi dealer. Offers only apply to in-stock vehicles, previously placed orders do not qualify. Subject to credit approval by Audi Financial Services. All offers are subject to verification of accurate customer and vehicle data. See your local Audi dealer for complete details. Wear and use charges and other lease end charges on current vehicle not included in offer. Offer expires November 30, 2017. NOTICE: Trading in a vehicle will not eliminate your debt. Negative equity will be added to any purchase or lease.
2 $2,500 Audi Owner Loyalty Bonus toward a 2018 Audi A5 2.0T Premium quattro® is a factory-to-dealer incentive. $1,352 Preferred Customer Bonus toward a 2018 Audi A5 2.0T Premium quattro® is an additional dealer discount. Combined incentives result in an agreed upon vehicle value of $50,223 ($54,075 MSRP less $3,852 incentive). Offer for new vehicle listed expires November 30, 2017. See dealer for details.
3 See dealer for copy of limited warranty.
4 Audi of America, Inc. will cover your first month's payment when you lease or finance select new 2017 or 2018 Audi models through Audi Financial Services. First month's payment covered up to: 2017/2018 Q3; $800 for 2017/2018 A4, 2017/2018S4, 2017/2018 A5, 2017/2018 Q5 and $900 for 2017 A6. Customer responsible for any payment in excess of these amounts. Subject to credit approval. Offer not redeemable for cash. May not be combined with Courtesy Vehicle Lease or Overseas Military Sales programs. Offer ends November 30, 2017. See your participating Audi dealer for details or call 1-800-FOR-AUDI.