When Toms River, Lakewood, and Brick drivers start shopping for their next car, one of the biggest decisions they'll have to make is between leasing and buying. Both have pros and cons, but only one is going to be right for you.
At Audi Toms River, we understand how difficult this choice can be. That's why we've put together this FREE Leasing vs. Buying eBook. In here, you'll learn: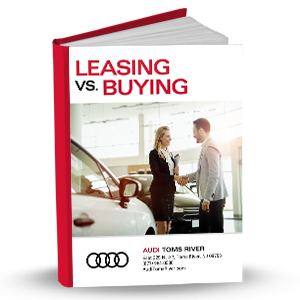 How the upfront costs differ between buying and leasing
What kind of restrictions are included in each
What kind of lifestyle might benefit from these choices
When it comes to selecting a car, choosing the right financing option can make a huge difference in your satisfaction. By downloading this Leasing vs. Buying eBook, you can make the most informed decision possible. Check it out today to learn more!