When it comes time to buy your next car, you probably have a pretty good idea of what model and features you might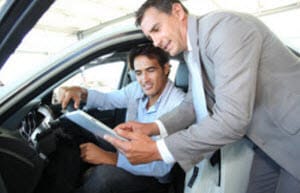 be looking for. However, are you just as certain of how you intend to finance everything?
Toms River, Lakewood, and Brick drivers who aren't as well-versed in the financing process will find that it's a lot quicker and simpler than they might initially guess. Especially with the Audi Toms River Audi financial team on your side!
Audi Financing Process
When it comes to financing your next car, you have a couple of options. The first is to go to a credit union or bank and try to work out a loan on your own. The other is to kick back and allow our finance team to take care of everything. Kind of a no-brainer, isn't it?
At our dealership, we work with all kinds of credit histories-good, bad, and even non-existent. Our Audi financial professionals have the know-how and the experience to secure a loan regardless.
All you really have to do is provide them with some basic information, which you can do online today. They'll take it from there.
We Have Additional Financing Resources
Since you're already on the website, you may find some of our other online financing resources useful. First is our payment calculator. This tool can be used during the budgeting process to give you a good idea of what your new Audi is going to cost you from month to month.
Next, you might want to check in our trade-in tool. If you're looking to use the trade-in money from your current car as a down payment on the new one, this handy calculator will let you know exactly how much you can expect to get.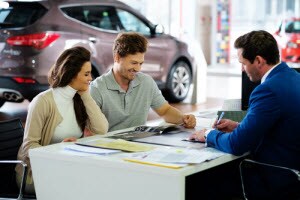 Have Any More Questions?
At Audi Toms River, we try to offer as many Audi financing resources online as possible. However, when Toms River, Lakewood, and Brick customers have additional questions, they can always call on us for answers.
Contact our finance team today for more information about the financing process!