At Audi Toms River, we take pride in our ability to equip drivers of Toms River, Lakewood, and Brick with a vehicle that perfectly suits their lifestyle. And to help you make easy work of your next car buying journey, we've created this library of tools so that you know which of our services to choose.
That way, you can learn more about what makes our service center so special and how to keep your automobile performing at its best for a lifetime.
Our Service Areas:
Audi Dealer Berkeley Township, NJ
Audi Dealer Manchester Township, NJ
Audi Dealer Seaside Heights, NJ
Audi Dealer Stafford Township, NJ
A Leading New Jersey Audi Dealer
To ensure that you locate the Audi that's ideal for your family and lifestyle, we've stocked our showroom with a diverse lineup of new, used, and certified pre-owned automobiles. With our inventory, you'll quickly discover the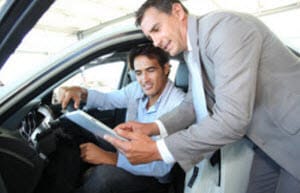 car that aligns with your needs and aesthetic preferences.
And when you own a vehicle as aggressive and luxurious as an Audi, nothing's more important than having access to a cutting-edge service facility. That's why each of our skilled mechanics comes armed with a bevy of advanced tools so that your automobile always receives the highest quality care.
Our Local Service Areas
With the links provided on this page, you'll uncover more information about our most popular services. And for details that pertain to you, scroll through our list and choose the town closest to your area.
Once you select an article, you'll find out more about the specific city, our dealership, and how we aim to assist our loyal customers in each community. That way, you'll find the location that offers what you need to keep your car performing at its best.
How These Pages Can Help You!
While you're not required to take advantage of the information found on these pages, doing so will open a world of valuable data on how we strive to provide you and your town with top-notch customer service.
But if you'd rather do some exploring on your own, feel free to learn more about us by clicking through our Audi inventory and auto repair department. When you decide that you'd like to speak to one of our representatives directly, contact us at Audi Toms River by picking up the phone or heading to our showroom.
We're happy to assist drivers of Toms River, Lakewood, Brick, and beyond in discovering a state-of-the-art Audi service center near you. So, start clicking to understand more about our knowledgeable professionals and advanced service facility!